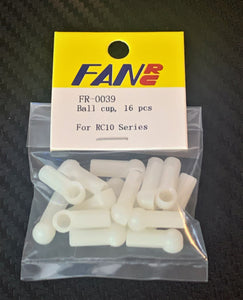 FAN RC - Replica RC10 style plastic ball ends
Description:
FAN RC's plastic ball-ends are designed to give your RC10 the perfect vintage touch.
Designed to be direct replacements for the original RC10 items with 4.3mm ball size, With this pack of 16, you can replace all the ball ends on your ~RC10 and of course your GP3D RC10GX'89 and RC10'91 Detroit builds. Upgrade your RC vehicle today with FAN RC ball ends.
Material: Injection moulded plastic